Your Blueprint # 2 - Robert Cleveland III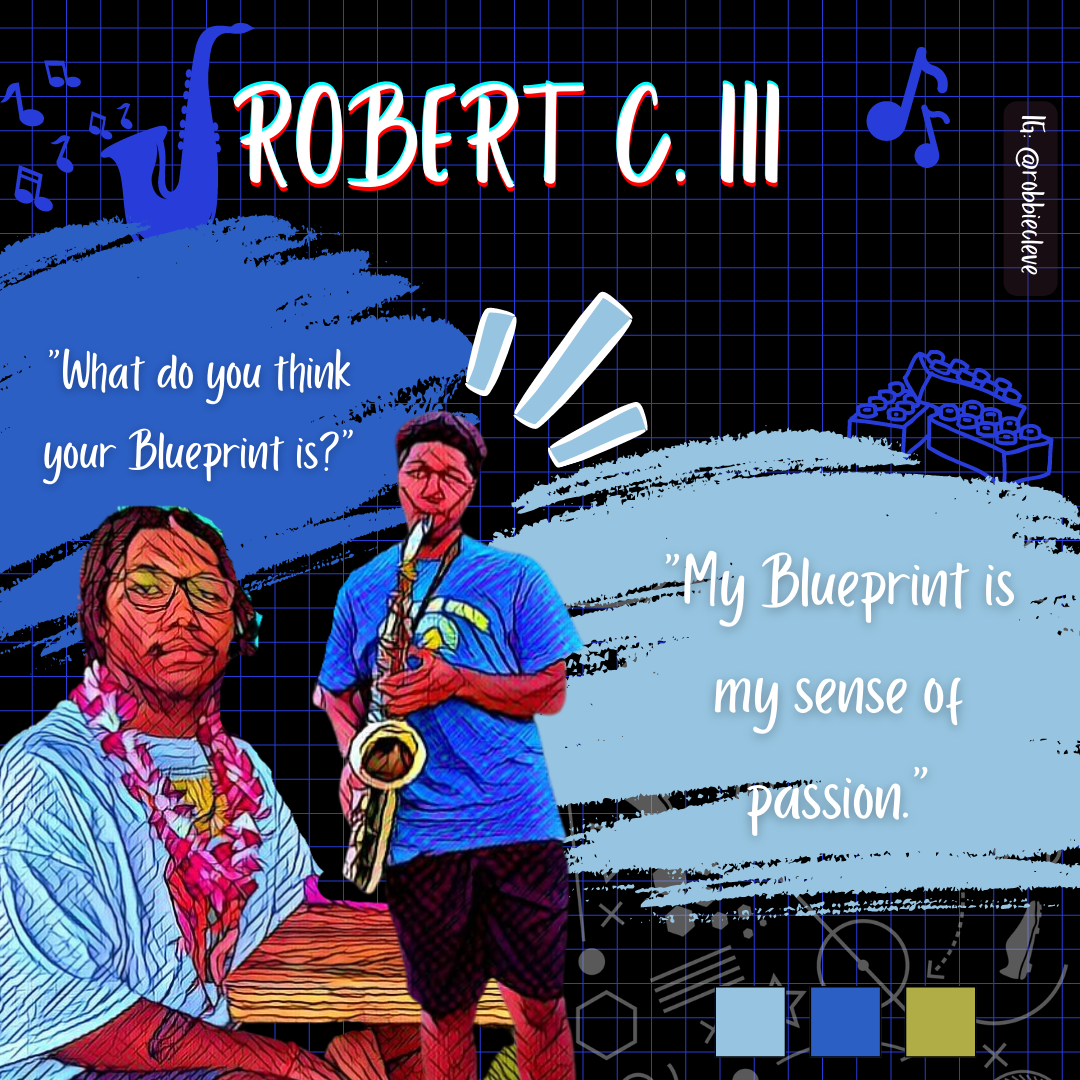 Robert Cleveland III - Passion 
Robert is a member of the FBA Family from the Bay Area who participated in the "Your Blueprint Giveaway". He is a newer newer member of the family having made his first purchase during Blueprint Redefined has been an active supporter of Faithe Bey Art since.
What is a Blueprint?
A Blueprint is the individual qualities of a person that not only makes them but affects the world in which they live. Everyone's blueprint is their gift to the world.
How do you come up with a Blueprint?
We asked a series of questions to everyone who participated in the giveaway to better understand them and their story. Scroll down to see how she answered them specifically or take the Your Blueprint Survey yourself for a chance to be featured
Using these answers and gathering additional info from Robert we gathered a story this is her Blueprint.
Robert's Blueprint by us.
Robert is a black man who is passionate about everything he does. From the fits he puts together down to the music he plays his passions is something that we would call poetic. He also takes pride in his ability to adjust to many different environments, code switching as some may know, which is where we believe his blueprint really shines. Robert affects the world around him based on the communities that he aligns himself with. Being interested in sports, music, fashion, and anime all represents different parts of his self and different parts of the world he modifies with his presence
Responses to questionnaire
Describe yourself in 3 words or less.
easygoing, outspoken, and interactive
What do you like to do for fun?
read manga, watch anime, play/listen to music, build lego sets, and play sports.
What is your favorite color?
black, the deeper the better
In a perfect world, what does your life look like?
in my perfect world my life looks peaceful with a very minimal amount of racists and homophobes
What do you believe makes you, you?
i honestly would prefer to not be remembered bc that usually ends up with ppl using ur name and image without ur consent
What do you want this world to remember you for?
i honestly would prefer to not be remembered bc that usually ends up with ppl using ur name and image without ur consent
What affects your past?
my injuries definitely affect my past as they stopped me from doing a lot of things i wanted to do

What affects your present?
my ability to procrastinate and not finish work affects my present as i am struggling to pass some of my classes
What affects your future?
my ability to persevere affects my future as the longer i can last and push through my college life the better i can do to achieve my goals in life
What do you think your blueprint is?
my blueprint is my sense of passion. i use it in all assets of life whether it is fashion, music, sports, or academics my passion allows me to stay strong
---